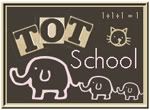 Grace is 12.5 Months
We had another fun week! I'm not doing anything formal with Grace, but we just play and have fun. Here's what we've been up to this week:
Books & Literature
Gracie and I read several books this week. Here's a new favorite:
This is a cute book that wonders how different animals hug. Each layout shows a particular animal and describes how they hug using a different "nonsense" phrase, such as snuggle wuggle. Grace loves sitting on my lap and we try to hug the different ways the animals do. Some animals nuzzle noses, some hug topsy-turvy, etc. This book always brings out giggles-- Jonathan enjoys it too! Note: the board book version is abridged.
Nursery Rhyme-- I said/sang Rub a Dub Dub this week as I was changing her diaper.
Language & Vocabulary
We continued to play with her
alphabet box
. This week, we focused on the beanie mouse and moose I put in there (to go along with Jonathan's read-alouds).
Motor Skills
Grace is still cruising the furniture. She seems more stable and more confident, but isn't trying to walk unsupported.
We continued to "work" on fine motor skills this week. She loved the
stacking rings
, she kept taking them off the dowel rod and putting them back on:
She also likes her
Tumble n' Twirl
toy. Jonathan had a lot of fun with this too when he was her age:
Creative Play
We played with our
thistle blocks
and she tried to stack the blocks with me:
She also enjoyed playing with her babies, but I don't have a picture of this. I'll try to have one next week!
So that was Gracie's week! Head on over to
1+1+1=1
for more Tot School ideas!