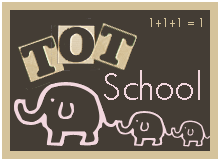 Jonathan is 29 Months
This week we finally started on letter "g" and looked at gorillas- as well as golf and grapes.
Unfortunately, I'm having a hard time with uploading pictures-- so this will be a picture-free post for the time-being
. I made a lot of my own printables for this lesson.
Click
here
to see the books we read. And click
here
to see and download our gorilla printables!
Bible
This week we focused on creation. We read the story from different children's Bibles and did crafts each day. Look for an upcoming post to see what we did!
Pretend Play
We used a
gorilla
puppet to introduce the word for the week. We also played with our
Little People zoo set
(which includes a gorilla figurine).
Motor Skills
To go along with our theme, we tried to walk like gorillas-- but Jonathan wasn't interested in playing along. He had more fun watching
mommy
try to walk like a gorilla. :)
A huge hit this week was
golf.
Jonathan has a set of golf clubs that we got from Oriental Trading Company and he just
loves
being out in the backyard and hitting the balls up in the air.
For fine motor skills, we did a pre-writing page I made. Jonathan did a great job tracing the lines.We also did a gorilla lacing card I made.
Math
We did a printable in which we counted how many bananas to give a gorilla. Jonathan has gotten into counting lately, so this was interesting to him.
We also did a gorilla puzzle which I made. Jonathan did a good job matching up the top 3 pieces but had a little more trouble with the bottom 3.
Art
We colored a gorilla and glued grass to the page in order to create a "habitat" for a gorilla.
Then we also did a gorilla coloring page I created and colored each gorilla a different color.
I also made a
Kumon-style
coloring page where Jonathan colored in a circle on a gorilla. It gives him fine motor skills practice and he has fun coloring.
I also made a
Kumon-style
pasting page where I cut out a square and Jonathan matched and pasted it to the gorilla.
Snack
We ate bananas (since gorillas eat bananas). We also enjoyed some
grapes
this week.