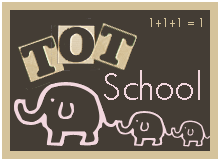 This week we've been learning about farms and farm animals. Grace has been enjoying looking at pictures of animals, so this was a theme both children could enjoy. We had a lot of fun!
Bible
This week we covered Isaac and Jacob during our Bible story time. We used some resources from
Hubbard's Cupboard
as well as some resources I personally own. Look for an upcoming post to cover what we did for Jacob.
Stories, Nursery Rhymes & Read Alouds
We read lots of books about farms and farm animals this week. I selected some that would appeal to Gracie as well as some longer ones that would be for Jonathan. Some favorites (click on the title to see our reviews, as well as additional books we enjoyed).
Language Arts
We continued trying to do some worksheets about beginning sounds.We tried to do some our Explode the Code primers and also tried some from
School Sparks
. (Have you seen the
School Sparks
blog yet? It's a great resource for phonics worksheets.)
While Jonathan can easily tell you that F says "fffffff", he at least hasn't been successful at pointing out pictures of words that start with the "fffff" sound. He also hasn't been patient enough to sit through a worksheet. He just wants to color everything. So, that's okay. We'll save it for another time.
We did some Montessori
nomenclature cards
that Carisa over at 1+1+1=1 designed. The purpose was for Jonathan to match up the farm animals with the words for the animals. We also used her
Memory & Match Up
cards. Both of these sets were used throughout the week.
The biggest use was matching our
farm toob
animals with the pictures. Jonathan had fun doing this over and over again.
We also continued to work on name recognition. He's gotten pretty proficient at finding his name on the morning message board.
Math
Jonathan loved the book
Poke-A-Dot Old MacDonald's farm
. It is a great counting book, counting down from ten cows to one rooster. The clever and kid-appealing part of the book is their "Pop-a-tronic" technology-- each page has clear, clickable buttons for children to push, one for each number. It helps to reinforce counting and teach one-to-one number correspondence. Jonathan loved popping the buttons and wanted to read this book over, and over, and over again. Sometimes he was so excited about the buttons that he'd forget to count. This was a huge hit!
Sensory Play
We had a sensory bin this week. I used unpopped popcorn and gave Jonathan some cups and spoons to practice spooning, pouring and transferring. We also stuck his
farm toob
animals in the corn and he just spent lots of time with this this week.
Practicing spooning
Picking up spills
Transferring
Playing with animals
Pretend Play
We played with his farm animals a lot as well as his Little People barn. He had fun building fences for his animals:
Art
We made some farm animals this week. Jonathan finger painted a "dirty pig" and we also made a sheep:
I got the ideas from Usborne
Farm Fun
, part of their Preschool Activities series.
Music & Movies
We sang
Old MacDonald
a lot this week. We also watched
Signing Time: Leah's Farm
and reviewed our signs for different animals.
Games
We looked through our
1001 Things to Spot on the Farm
book and tried to find the different animals. We also did several of our farm puzzles and played with our
See & Say
.
Field Trip
Finally, we attempted to go on a field trip to a local farm that had a petting zoo. Unfortunately, the petting zoo wasn't open. But we did come home with some good fresh produce! The state fair is in a couple weeks, so we'll get our petting zoo fix there.
Thanks for visiting! To see what other families have done, be sure to visit Carisa's blog at
1+1+1=1
. Have a great week!