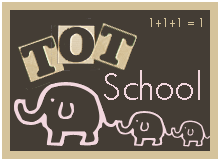 Jonathan is 26 Months
After having RSV last week, we slowly got back into gear this week. We
finally
finished up our letter b activities by having fun with balls and boats!
Bible
We continued to review our memory verse from Songs for Saplings.
Books
We read lots of books this week about
balls
and
boats
. Here were some of our favorites- click on the links to see our reviews!
Yellow Ball
by Molly Bang
Boats
by Byron Barton
Froggy Plays Soccer
by Jonathan London
Busy Boats
by Tony Mitton
Jonathan's B Book
And we also made our own "B" book. I downloaded the template from
Alphabet Avenue
, but then added some of our own pages to focus on "b" words that we learned about. I searched and found free clip art to use in our pictures. Jonathan really enjoyed looking through his very own "b" book and would tell me the items on each page. He also got very good at pointing out that each word began with b!
Our Bb book
b is for boat
Motor Skills
We had a burst of Spring this week! Midweek we went to our local park and Jonathan had so much fun climbing and using the slide. He's so much more confident than he was last fall-- he did the climbing wall all by himself!
We also went to our local forest preserve and played at the toddler playground with a friend. Jonathan loved a feature called "the cave"-- they carved a small tunnel in the rock that toddlers could run through. I think it reminded him of the bear hunt- and he wasn't scared at all!
We also played with balls quite a bit this week-- Jonathan really enjoys his basketball hoop. We also made a little ball pit using his wading pool and all his different balls around the house:
Jonathan in the ball pit
Gracie playing with her ball
Math
We were lighter on math this week. I tried to work on patterns with Jonathan, using foam ball shapes I picked up on clearance at Michaels-- but he was more interested in playing than with patterns.
We also played with our
Melissa & Doug
beginner pattern blocks
. There is one pattern that makes a boat, so we worked on that one this week.
Art
We played with paint, using a bouncy ball in a box.
Our ball painting-- nothing fancy!
We put ball stickers on a letter b, which was good fine motor practice!
We played with blue playdough using a Bb Playdough mat from
Homeschool Creations
. Jonathan still doesn't really get the concept that he can make the playdough into something. But he likes mashing the playdough around. :)
And we made a boat
craft
by folding shapes in half. He wasn't too interested in this one though. Folding doesn't catch his interest as much as stickers and glue!
Music
We sang several classic songs this week such as: T
ake Me Out to the Ball Game
, &
Row Row Row Your Boat
.
Practical Life
Our biggest change is that Jonathan gave up his pacifiers this week! He's only used them at nap time or night for over 6 months now, but I've really been chicken to take them away for good. However, his pacis were so well loved that in the past month, he had chewed little holes in some of them. I'd heard that this takes all the enjoyment out of them.
I'd been telling him for about a month that we were going to say bye bye to the pacis soon. Since he was getting so frustrated with them, I thought he could say bye bye to the broken ones. I got a little box and had him put 2 pacis in the box. We gave the box a little kiss and said bye bye to them. When I got downstairs, he was still crying and I had second thoughts. I was going to just leave the box on his dresser so he could see the pacis, but he decided that he wanted to put them
all
in the box. And then he went right to sleep with his teddy bear!
When he woke up, he found several little matchbox cars in his box. He was so proud! He lined them up and started playing with them on his rug.
The first night, he still was a little sad, but understood he said bye bye to the pacis. He's never even asked for the pacis again! Here I was so worried that it would be a big deal, and he practically did it himself. He's played with his cars constantly the past few days-- I think he's really going to like the
c is for car
activities I have lined up for next week!
Mom's Favorite:
I love that they are actually smiling at each other!