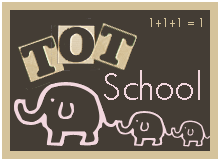 Jonathan is 29 Months


We started looking at the letter "f" by reading about
firetrucks
and
footballs.
Jonathan is really interested in both things that move and any kind of sport, so he had a lot of fun this week!
Bible
We haven't worked on a Bible verse this week. We've been taking a little break from it. I have been playing the
Seeds of Courage
on our iPod and Jonathan likes dancing and moving around to the music.
We continued reading through a little devotional in the morning,
Everything a Child Should Know about God
by Kenneth Taylor. We do one page each day and talk about the pictures.
We bought a few more books from the
Beginner's Bible I Can Read
and Jonathan
loves
these books. Each night he asks for one or more stories.
Books
We read lots and lots of books the past couple weeks about firemen/firetrucks (see
part I
and
part II
) as well as
footballs
.
Those are the highlights- but we've read plenty more this week. See the original posts for our reviews.
Motor Skills
We practiced stop, dropping, and rolling while we were learning fire safety. We also practiced "climbing" a ladder:
We also played football. :)
Art
We made a firetruck from a box and some construction paper. Both Jonathan and his friend T. had fun dressing up and pretending to be firemen:
Math/Puzzles/Games
We used our beginner pattern blocks to make a firetruck:
And did puzzles which featured firetrucks and footballs:
and Jonathan also had fun playing with his fire extinguisher which just happens to be a water gun. I let him "clean" my windows.
So that's what we've been up to this week!