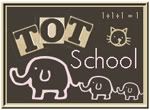 Jonathan is 34 months
Grace is 14.5 months
Bible
We've been continuing with our weekly Bible stories and this week we learned about King Josiah. We played games, sang songs and did crafts along with our story. Check in on Wednesday for our
Kids in the Word
post to see what we've been doing!
Reading & Language Arts
This week, we focused a lot on
trains
. Jonathan loves his trains and his train table and even Grace has a lot of fun with them. We've been reading lots of books about trains. Here are some favorites:
Jonathan has a bunch of Kumon workbooks and we recently started working on his
tracing
book. He's really enjoyed tracing lines on some of the printables that Carisa does over at
1+1+1=1
so I thought this book might be of interest to him. We started doing one worksheet a day and he always asks for more. His pencil grip still needs a lot of work, but he's been having fun with it. You can check out some of his lines here:
Psst. You can also download some
tracing worksheets
over at SchoolSparks.
Art
We did a little finger painting with a friend this week and we also pulled out the play dough:
We also did a bit of a picture study, looking at a painting by James Clarke Hook called
Blackberry Picking
:
We talked about what the people in the picture were doing and compared it to our experience of going to an apple orchard. I got the idea from
Language Lessons for Little Ones
by Sandi Queen.
Math & Science
We talked about
friction
this week after reading about how trains travel on tracks to reduce the amount of friction. To do a simple experiment, we got out some of Jonathan's trains and attempted to roll them on the hardwood floor and then compared how they rolled on a rug. We talked about which trains went the farthest.
We also did a bit of a nature walk and went to the park this week. As we walked we talked about the different colors of leaves we found and tried to find red, orange and yellow leaves. When we got home, we did leaf rubbings and then pressed the leaves between two pieces of contact paper:
Sensory Play
We walked through leaves and talked about the crunching sound they made. We also pulled out our fall sensory bin and Grace had fun playing with the silk leaves:
Motor Skills
I threw some balls in our pack & play and this was a great way for the kids to get some energy out:
But the biggest news is Grace is
finally
standing on her own:
Pretend Play
Of course, we played with our trains a lot:
and Grace has been enjoying her tea set from Nana:
Practical Life
We've worked on learning how to
get dressed
-- this week we've been trying to do snappers:
and as far as potty training... ugh. Jonathan did
so well
with potty training and initiating going to the bathroom. Then, he just wasn't interested. We started having accidents and he told me he didn't want to stop what he was doing and go potty.
So I'd love to hear advice-- what do I do?
It isn't that he
can't
go potty but that he
won't.
He'll still go if I initiate and he wants to earn stars and get matchbox cars. But he won't stop what he's doing and tell me. Should I move him back to diapers? Keep pressing forward? It's tiring and frustrating to boot!
So, that's been our week. We're all a little under the weather this weekend, so I hope that we'll be up for some of the activities I hope to do next week. Thanks for stopping by!
Linking up to: